Help for microgaming casino games
Articles -
Casino articles
Thursday, 07 October 2010 12:49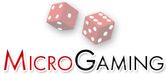 Below you can find some tips, hints, rules and strategies for various microgaming casino games.









Baccarat

This is a single deck game. A 1.012 percent house edge is on the banker and a 1.286 percent on the player.
Baccarat "High Limit" is an eight deck card game. The banker plays at a 1.06 percent house edge, with 1.24 percent edge for the player and for a tie there's a 14.36 percent house edge. The player is permitted to peek at the cards without rushing in the high limit baccarat in the way Asian players are inclined to play.

Blackjack.

You are provided with an assortment of blackjack games. It's help you to win in microgaming Single Deck BlackJack.

Microgaming One Deck Rules

Decks used: 1
Dealer has Soft 17: Dealer must stand
Double Down allowed: 9,10,11 only
Double after split: No
Resplit allowed: Yes
Can resplit to: 2 hands
Surrender allowed: No
Dealer Checks Hole Card: No - European No Hole
Other Rules: Can draw to split Aces

 

Microgaming Single Deck Strategy Chart

H = Hit | S = Stand | D = Double if allowed; else: hit | Ds = Double if allowed; else: stand | P = Split

Craps

Craps participants in Microgaming craps are not permitted to exceed their original bets either by laying the odds or purchasing. 0.85 percent is the combined house edge on the pass side while 0.82 percent is the house edge on the don't pass side. Although former winnings were rounded off to the dollar this version rounds winnings to the penny.
A win bet is what is actually a Place bet, and a lose bet is actually a place bet to lose. Win bets and regular place bets have identical payoffs. Two to five on the four and four to seven on the five and nine the lose bets pay; while they pay on the six and eight - four to five. On the four and ten the house edge lose bets are 6.67 percent, 5.71 percent on the nine and five, and on the six and eight 1.82 percent.
The house edge for proposition bets is identical to that in regular craps. The field bet pays out on both two and twelve a two to one odds.

Cyberstud Poker

Caribbean Stud Poker is what Microgaming coins Cyberstud Poker.
The strategic planning is identical for the game's standard pay table. 5.01 percent is the house edge for these rules.
A progressive version also exists for one dollar side bets which are obligatory. A fifty dollars side bet is paid for a flush, full a full house - one hundred dollars, four of a kind – five hundred dollars, a straight flush – twenty thousand dollars, a royal flush for a progressive jackpot.
For each ten thousand dollars running in the jackpot meter, the side bet's house edge is 36.06 percent minus 1.54 percent for each side bet. The meter would require more than $234,290 for the side bet to provide a player advantage. Pay table:

| | |
| --- | --- |
| Hand | Pays |
| Royal flush | 999 to 1 |
| Straight flush | 199 to 1 |
| Four of a kind | 99 to 1 |
| Full house | 14 to 1 |
| Flush | 9 to 1 |
| Straight | 5 to 1 |
| Three of a kind | 3 to 1 |
| Two pair | 1 to 1 |
| Pair | 1 to 1 |
| Ace/king | 1 to 1 |

Keno

A keno game which is competitive can be obtained from Microgaming. The pick thirteen is considered the finest game where 96.54 percent is the return. The chart displays, according to picks, the anticipated return.

| | |
| --- | --- |
| Pick | Return |
| 1 | 75.00% |
| 2 | 92.09% |
| 3 | 93.04% |
| 4 | 93.79% |
| 5 | 93.87% |
| 6 | 93.79% |
| 7 | 96.35% |
| 8 | 92.90% |
| 9 | 92.86% |
| 10 | 94.54% |
| 11 | 93.10% |
| 12 | 94.22% |
| 13 | 96.54% |
| 14 | 95.42% |
| 15 | 95.19% |

Pai Gow Poker

Apart from the fact that the dealer always serves as the banker the same basic rulings are applied. 2.85 percent is the house edge. A Bonus Pai Gow Poker game with obligatory dollar side bets is also included as the chart shows.
Apart from the fact that the second biggest win is a royal together with a pair of deuces rather than a royal match with a royal, Pai Gow Poker is almost identical to the Fortune Pai Gow Poker side bet.
It's simpler to achieve the Microgaming hand, which reduces the house edge, not including the envy bonus, from 5.85 percent of Fortune to 5.79 percent.

Poker Pursuit

Apart from the three biggest payoffs are a little smaller, Let it Ride is the popular name for Poker Pursuit. In comparison to the standard fifty, two hundred and thousand, Microgaming pays forty nine, one hundred and ninety nine and nine hundred and ninety nine to one on the three highest hands. This raises the house edge to 3.57 percent from the regular 3.51 percent. Relatively to the regular paying table no strategic plan deviations exist.

Roulette

In this game a single zero wheel is utilized and 2.70 percent is the house edge. In addition a progressive roulette game is played where a one dollar side bet is applied. If the identical number comes up at least twice successively then the side bet wins. If the same number comes up successively twice then the side bet pays fifteen dollars; if three times pays two hundred dollars; if four times then three thousand dollars; and if five times it pays a progressive jackpot. Once the side bet is place then the sequence begins. All the time the player continues to make the wager on each spin then the winnings are counted as accumulative.

French Roulette

With the European surrender rule, a single zero wheel is utilized where the player forfeits only half of any wager – red, black, odd, even, one to eighteen, nineteen to thirty six – if the zero is landed on by the ball. A house edge of 1.35 percent results from even money bets, leading to the fact that this is the Internet's favorite roulette game.

Sic Bo

It's worth noting that the single number wager pays out on three of a kind twelve to one, which is an improvement on the regular payoff of three to one, and on a two number combination the six to one payoff is an improvement on the regular five to one payoff. Microgaming, in comparison to main competitors, provides equal or better odds on ever wager apart from the five and sixteen. For instance, Playtech pays thirty two to one and Microgaming pays thirty one to one. Look at the chart for the house edge on all bets and the payoffs. 2.78 percent is the house edge and it is the lowest edge at high, small and any two number combination bets.

Microgaming Sic Bo
Bet
Pays
Prob. Win
House Edge
Small, Big
1-1
48.61%
2.78%
4, 17
62-1
1.39%
12.5%
5, 16
31-1
2.78%
11.11%
6, 15
18-1
4.63%
12.04%
7, 14
12-1
6.94%
9.72%
8, 13
8-1
9.72%
12.5%
9, 12
7-1
11.57%
7.41%
10, 11
6-1
12.5%
12.5%
Triple
180-1
0.46%
16.2%
Any triple
31-1
2.78%
11.11%
Double
11-1
7.41%
11.11%
Two die combination
6-1
13.89%
2.78%
Any number
(1/2/12)-1
42.13%
3.70%

Slots

Although it's not for sure, according to the reports on actual payout percentages issued by the River Belle casino, the ranges from ninety five percent to ninety five and half percent are the monthly average for all slots. You can view the actual reports on the website.

Spanish Blackjack

The game Spanish 21 is the identical game to this one Spanish Blackjack. As detailed in the Spanish 21 section, the rules are as the same as those for double double down. 0.38 percent is the house edge and the Spanish 21 section also expounds on the double double down strategic plan.

Super Fun 21

In the section on Super Fun 21 you can view the rulings and strategy; also note that 0.94 percent is the house edge.

Three Card Poker

Full pay tables are utilized Microgaming. In a nutshell, on the Ante bonus you get bonus on one, four and five; while on the Pairplus you get bonuses on one, four, six, thirty and forty. On the Ante, the result is a 3.37 percent house edge; while on the Pairplus, the house edge is 2.32 percent. Raising on queen, six, four or higher is the right strategy to apply on the ante bet. See the Three Card Poker section for further information.
At first, Microgaming considered ace, two and three in Three Card Poker, as the penultimate highest straight. Fortunately, they have put right this error. It has been shown that a player lost against a five, six, seven when he held an ace, two and three.

Video Poker

The chart displays the anticipated return for all of Microgaming' video poker games except for two. The software is not available for evaluating Supajax and Jackpot Deuces. The most recommended game is an either one or four play with jacks or better.
Tags: